Origin and Study of the Lord's prayer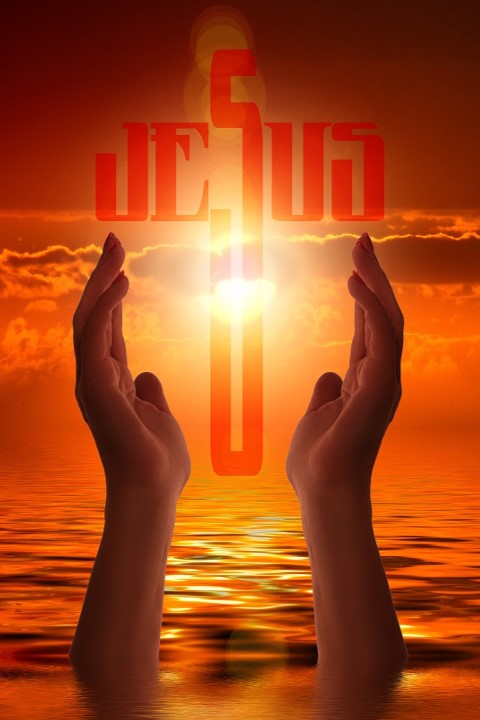 The Bible Verses from Mathew 6 to 13 is generally referred to as "The Lord's Prayer". The Lord's prayer was given to us to show us the attitude with which we are supposed to pray.
Prayer isn't all about a request list thrown at God, but rather a conversation that strengthens our relationship with the creator of the universe.. The necessary elements of prayer are taught by Jesus through the Lord's prayer.
9 After this manner, therefore, pray ye: Our Father which art in heaven, Hallowed be thy name.
10 Thy kingdom come. Thy will be done in earth, as [it is] in heaven.
11 Give us this day our daily bread.
12 And forgive us our debts, as we forgive our debtors.
13 And lead us not into temptation, but deliver us from evil: For yours is the kingdom and the power, and the glory, for ever. Amen.
Study of The Lord's prayer: "Our Father"
God is our father. A good father loves and provides for his children. God is the best father one can ever have. Do you have a good earthly father? You have a far greater Father in Heaven.
Have you lost your earthly father or you don't have a well-meaning father who takes good care of you? Don't worry. God is incomparable with any great earthly father.
1 Corinthians 8:6 - But to us [there is but] one God, the Father, of whom [are] all things, and we in him; and one Lord Jesus Christ, by whom [are] all things, and we by him.
Ephesians 4:6 - One God and Father of all, who [is] above all, and through all, and in you all.
John 14:10- Believest thou not that I am in the Father, and the Father in me? the words that I speak unto you I speak not of myself: but the Father that dwelleth in me, he doeth the works.
Study of The Lord's prayer: "Hallowed be thy name"
Adoring God is an important element of prayer. When you look at all the works of God's hands, you can only stand in awe of Him and praise Him for who He is.
Nehemiah 9:6 - Thou, [even] thou, [art] LORD alone; thou hast made heaven, the heaven of heavens, with all their host, the earth, and all [things] that [are] therein, the seas, and all that [is] therein, and thou preservest them all; and the host of heaven worshippeth thee.
Study of The Lord's prayer: "Thy Kingdom; Thy Will"
We should seek God's kingdom, God's leadership and God's will for our lives. His will for our life will be far better than ours, though we may not understand it clearly at the moment.
13 Go to now, ye that say, Today or tomorrow we will go into such a city, and continue there a year, and buy and sell, and get gain:
14 Whereas ye know not what [shall be] on the morrow. For what [is] your life? It is even a vapour, that appeareth for a little time, and then vanisheth away.
15 For that ye [ought] to say, If the Lord will, we shall live, and do this, or that.
Study of The Lord's prayer: "Our Daily Bread"
We must completely depend on God for everyday needs.
Philippians 4:19 - But my God shall supply all your need according to his riches in glory by Christ Jesus.
Study of The Lord's prayer: "Forgive us"
Sin affects our fellowship with God. It draws us far from God's purposes and grieves the Holy Spirit. Confessing sins is an essential ingredient of prayer.
We must forgive others because God has forgiven the unforgivable us.
Mark 11:25 - And when ye stand praying, forgive, if ye have ought against any: that your Father also which is in heaven may forgive you your trespasses.
Ephesians 4:32 - And be ye kind one to another, tenderhearted, forgiving one another, even as God for Christ's sake hath forgiven you.
Matthew 6:15 - But if ye forgive not men their trespasses, neither will your Father forgive your trespasses.
Study of The Lord's prayer: "Protect us from Evil"
Our enemy the devil is always seeking to pull us down to sin. We need God's help and protection to overcome the devil.
1 Peter 5:8 - Be sober, be vigilant; because your adversary the devil, as a roaring lion, walketh about, seeking whom he may devour:
The Lord's prayer: "Thine is the power and glory"
We live because God has given us life. All our success, all over obedience and all our good works are for God's glory, not ours.
Hebrews 1:3 - Who being the brightness of [his] glory, and the express image of his person, and upholding all things by the word of his power, when he had by himself purged our sins, sat down on the right hand of the Majesty on high;
Study of The Lord's prayer: "Thine is the kingdom and dominion"
The devil has some power. The devil knows his end and our end. He will try to do all the harm he can do to us on this earth, that we may grieve God. However, he cannot do anything to us, unless we and God allow Him to. The devil has to seek God's permission before harming us and our permission before he can push us to sin. We must resist the devil and ask him to flee.
Acts 28:31 - Preaching the kingdom of God, and teaching those things which concern the Lord Jesus Christ, with all confidence, no man forbidding him.
This Post: Origin and Study of the Lord's Prayer

Other posts you may be interested in:
How to Make Disciples for Christ?
Walking in Obedience to God's Word
Spiritual Transformation Process
The Christian Life
Glorify God in all you do
Creative Ways to Share the Gospel
God in the Workplace
Purpose of Suffering
Christian Priorities
God's Will For Us
God's Purpose For Us
The Lordship of Jesus Christ
Put Your Faith In God, Not Things or Others
Wilderness Experience in the Bible
Legalism in the Church