What is true love according to the Bible?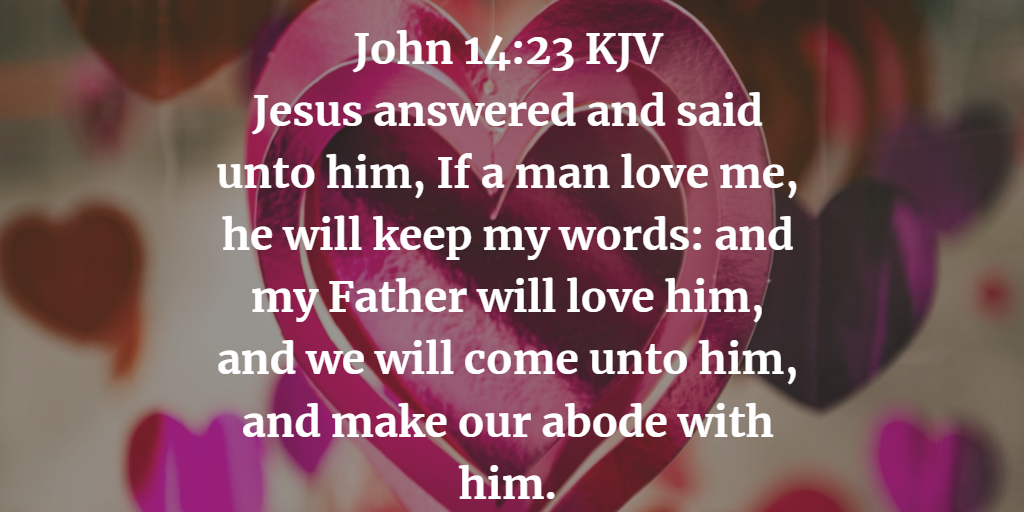 True Love is proven by Actions, Not Words or Feelings
According to the Bible, true love is proven by our actions and not just by ever-changing and unreliable feelings and emotions.If we are not careful, the devil can deceive us by making us solely rely on how we feel, rather than what the Word of God says.
Unlike the world's view, the Love that God expects from His followers is not a love that is based on feelings and emotions. Feelings are fickle and all sorts of emotions keep changing. We are commanded to set our hearts on the Truth and not on deceptive feelings.
The World says "Follow your heart. Do what you feel like" But, God says "Heart is deceptive. Do what is right".
The Love that Jesus commands us is a call for action. With this kind of Love, feelings may follow the action.
We express the love for the all-loving, all-powerful God, by choosing to obey His Commandments.
John 14:15 - If ye love me, keep my commandments.
Galatians 5:13- For, brethren, ye have been called unto liberty; only [use] not liberty for an occasion to the flesh, but by love serve one another.
Jesus "commands" us to Love
Jesus asks us to love God and our enemies. It is a commandment. This means that we can love God and others even if we don't feel like it.
By nature, man cannot feel like doing good to his enemies. But, because we love God, we decide to obey Him by loving our enemies and not repaying evil for evil. Eventually, we will see that we don't have the enmity or bitter feeling in our hearts anymore.
When we choose to obey God, despite our feelings, we experience His peace and the abundant life which He came to give us.
John 13:34-35 - A new commandment I give unto you, That ye love one another; as I have loved you, that ye also love one another.
God demonstrated His true Love for us
Jesus demonstrated His love for us by giving His very life. We should follow Him by showing love through action. The greatest demonstration of true love was on the cross. Jesus came to the world forsaking heaven just for us. He lived to show the way for us. He died to pay for our sins. He rose again to live with us forever. What a Savior! What a King! Crowned with thorns just for sinners like us!
John 3:16 - For God so loved the world, that he gave his only begotten Son, that whosoever believeth in him should not perish, but have everlasting life.
Romans 8:37-39 - Nay, in all these things we are more than conquerors through him that loved us.
Jeremiah 31:3 - The LORD hath appeared of old unto me, [saying], Yea, I have loved thee with an everlasting love: therefore with lovingkindness have I drawn thee.
Zephaniah 3:17 - The LORD thy God in the midst of thee [is] mighty; he will save, he will rejoice over thee with joy; he will rest in his love, he will joy over thee with singing.
Conclusion: What is true love according to the Bible? It is a love built on the foundation of Jesus Christ. It is not dependent on feelings that keep changing. It makes you share the Gospel. It makes you obey God and draw closer to Him. It makes you reflect the love of Jesus to others. How to love Jesus more each day? Make a conscious decision to know Him more through His Word (Bible) and walk in obedience to Him. You cannot love Jesus and rebel against Him without any regret.
This Post:
What is True Love according to the Bible
Posts you may be interested in:
The Christian Life
Prosperity Gospel Definition and Biblical Guidelines
Please the Lord
Modern Day Idols
Joseph Bible Lessons
How to Make Disciples for Christ
How to Live by Faith
How to grow in God
How to be Holy
God in the Workplace
Free Will and God's Sovereignty
Glorify God in all you do
Creative Ways to Share the Gospel
Confessing Sins to God
Life of Daniel Bible Study